General News
29-Year-Old Man Pens Emotional Message To His Wife Before Committing Suicide
A 29-year-old man has committed suicide after his wife left him over an argument. The man identified as Brayo, was said to have killed himself after his wife, packed her stuffs and moved out from his house. It is reported that he left a note behind for his wife he couldn't live without her.
Brayo was reportedly upset after his wife had left him after an argument. According to reports, he had been battling depression for some time now following the break up with his wife. The man said he had tried to contact his wife to resolve their disputes but she refused to pick up her phone or reply to any of his messages.

He then told her to be happy and live well without him because he loved her very much. "You know how much I love you and how much I care about our family but now everything has changed completely so there is no point living anymore."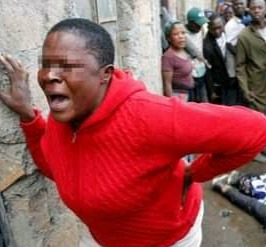 Would you kill yourself for love, family issue, was that enough reason for Brayo to kill himself meanwhile please write rest in peace for him. It seems he over loved his wife and was going through a lot of emotional distress.