General News
Local News
Bawumia's Boy Indirectly Respond To Kennedy Agyapong's Presidential Ambition With A Strong Picture.
It is official. Bawumia or/and Alan will face a tough competition from Kennedy Agyapong in the upcoming internal party elections. In a trending video on social media today, Kennedy Agyapong officially announced or declared his Presidential Ambition and this has placed Bawumia and Alan in a tight corner.
In the shaky Bawumia camp, a staffer and ardent supporter of Dr. Bawumia, Krobea Kwabena Asante, has reacted to this ambition with a picture that speaks a lot even against Alan Kyeremanten. In the picture, Dr. Bawumia was spotted kneeling before the Former President, John Agyekum Kuffuor. And right behind the Former President was a leading member of the National Democratic Congress, Okudzeto.
Krobea Kwabena Asante captioned that picture, "We thank President Kuffuor for giving NPP Dr. Bawumia."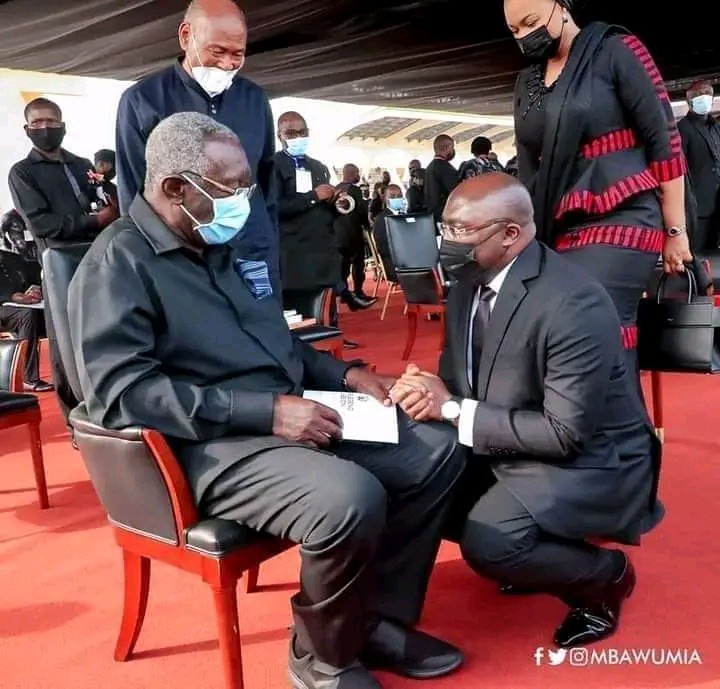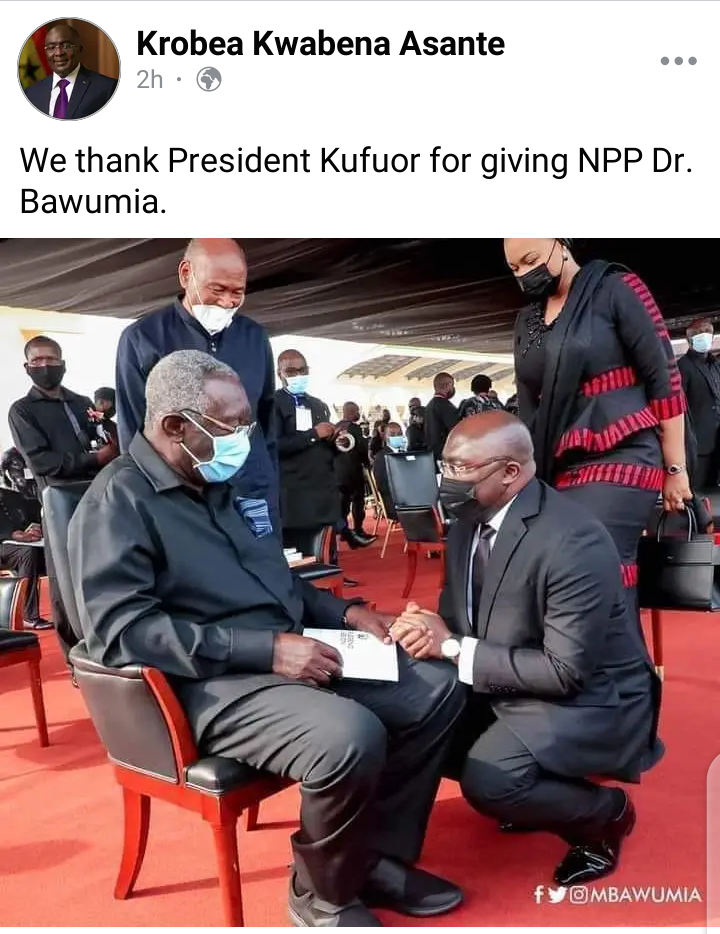 Right now, my prediction is that Bawumia will be leading, but not with the 50+1% requirements. This is because, Kennedy Agyapong will snatch some of the votes of Bawumia and Alan.