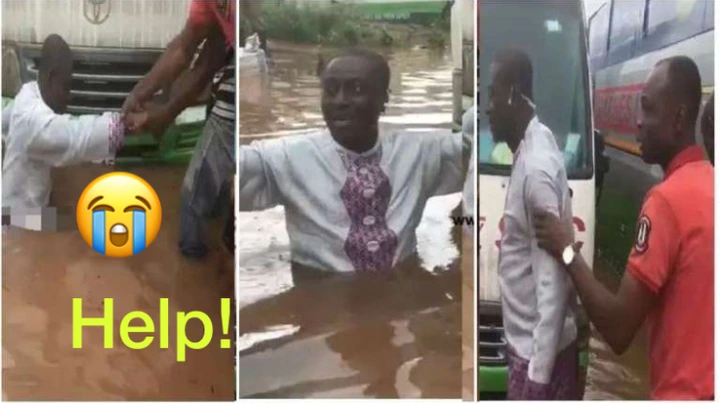 Journalists research, write, edit, proofread and file news stories, features and articles. Their pieces are used on television and radio or within magazines, journals and newspapers, in print and online.
Journalists would go the extra mile to make their reports worth the time, and perhaps catch the attention of the powers that be to act swiftly and change the narrative.
Among others, they would attempt to paint a picture of the enormity of the situation, capture the story with their cameras and in extreme cases, put themselves in the shoes of victims by experiencing the nuisance while on location.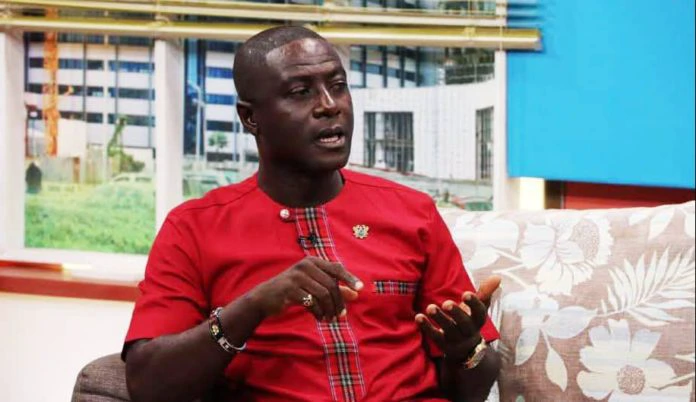 Outspoken media personality, Blessed Godsbrain Smart, popularly known as Captain Smart nearly drowned yesterday while reporting on floods that have happened recently in Accra.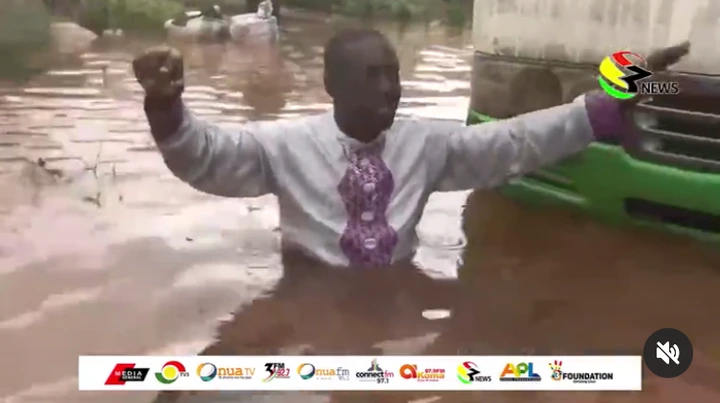 Onua FM's Captain Smart's audacious attempt to report from STC yard where the flood had reportedly destroyed documents and tables was one that required a 'rescue team' as it appeared the broadcaster could not have extricated himself from the flood without assistance.
As captured by his media house, Captain Smart who donned a white kaftan with definitions on the chest, got stuck and had the water above his stomach level while on his knees. He was submerged in floodwaters up to his waist and became stranded as a result.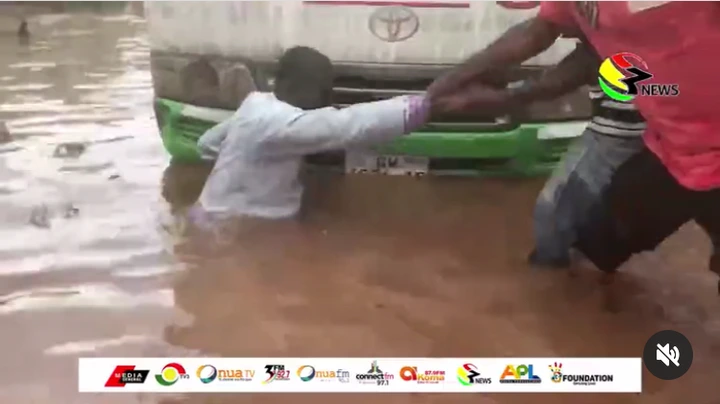 Moving steadily to avoid casualty, the journalist held an STC bus that had been parked in the rain with his left hand and stretched forth his right hand for support. He was assisted by two men clad in casual wear.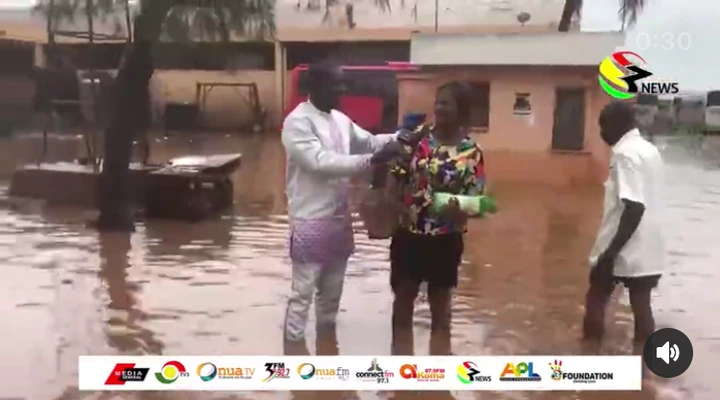 Speaking to Captain Smart, a lady believed to be a staff of STC said "all the papers are wet, all the job cards and the tables have been destroyed by the rain."
This is just a drop of the daily hustles journalists go through to get news for their audience.
Tap on link below to see video:
https://www.instagram.com/tv/Cd8BsmwloG1/?igshid=YmMyMTA2M2Y=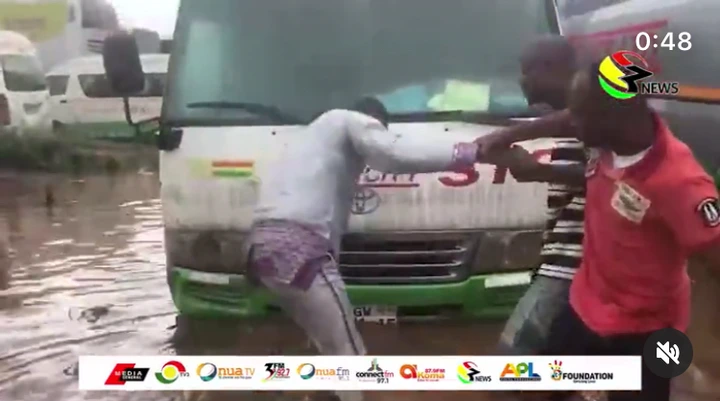 Critics say Captain Smart did this just to make fame for himself.
However, since he is a professional journalist, others don't think the same way.