General News
"I Killed Her Because She Refused To Be My Girlfriend" – Man Confesses
A man has confessed to killing a woman because she refused to be his girlfriend. A 29-year-old man has been sentenced to life imprisonment for allegedly killing a 20 year old after she refused to be his girlfriend.
The man, identified as Manaka, confessed to the court that he killed precious because she refused to date him. The suspect reportedly told court that he stabbed her more than 90 times as he couldn't remember how many times he stabbed her because she refused to go out with him.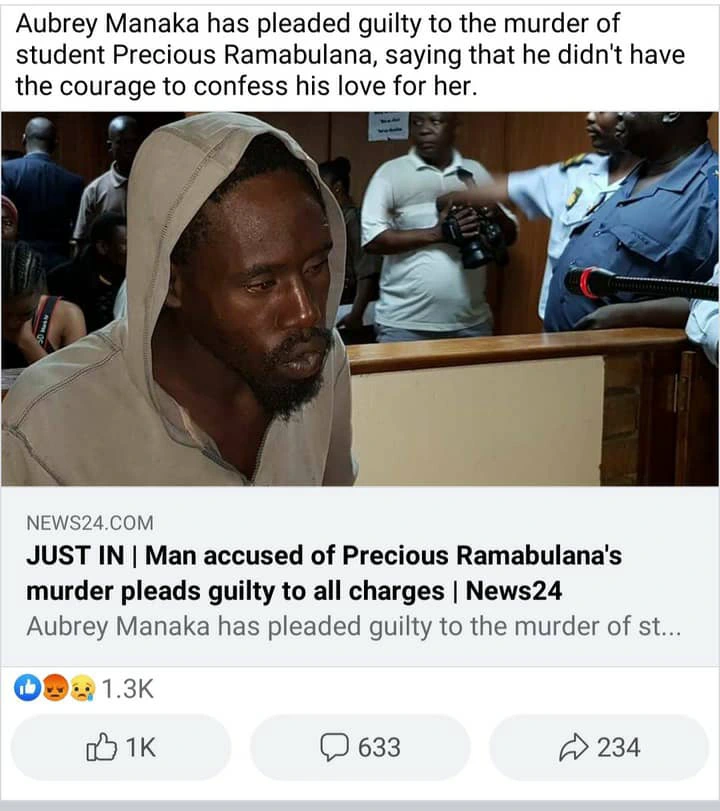 Manaka was found guilty of 4 charges levelled against him including rape, robbery, murder and home breaking. The 29 years south African man was sentenced to 8 years for home breaking, life imprisonment for murder, 23 years for robbery and life imprisonment for rape.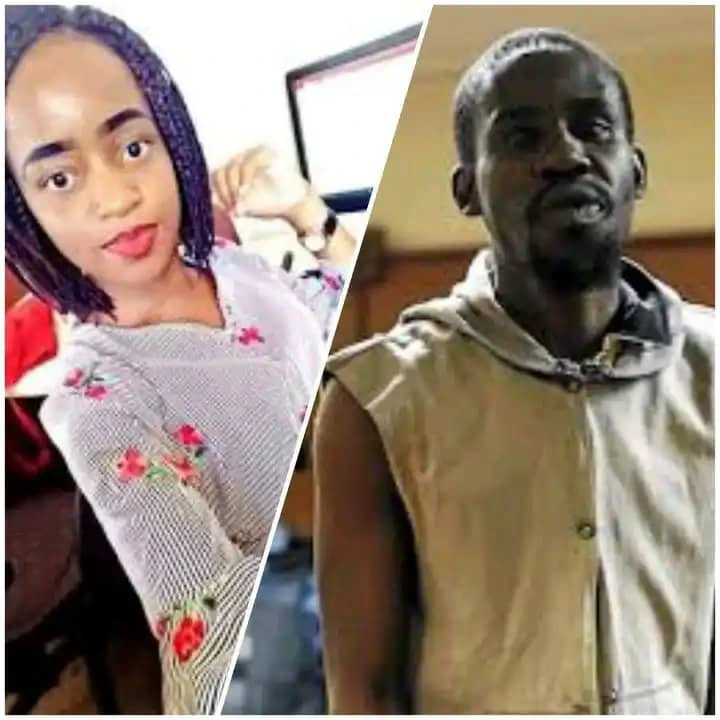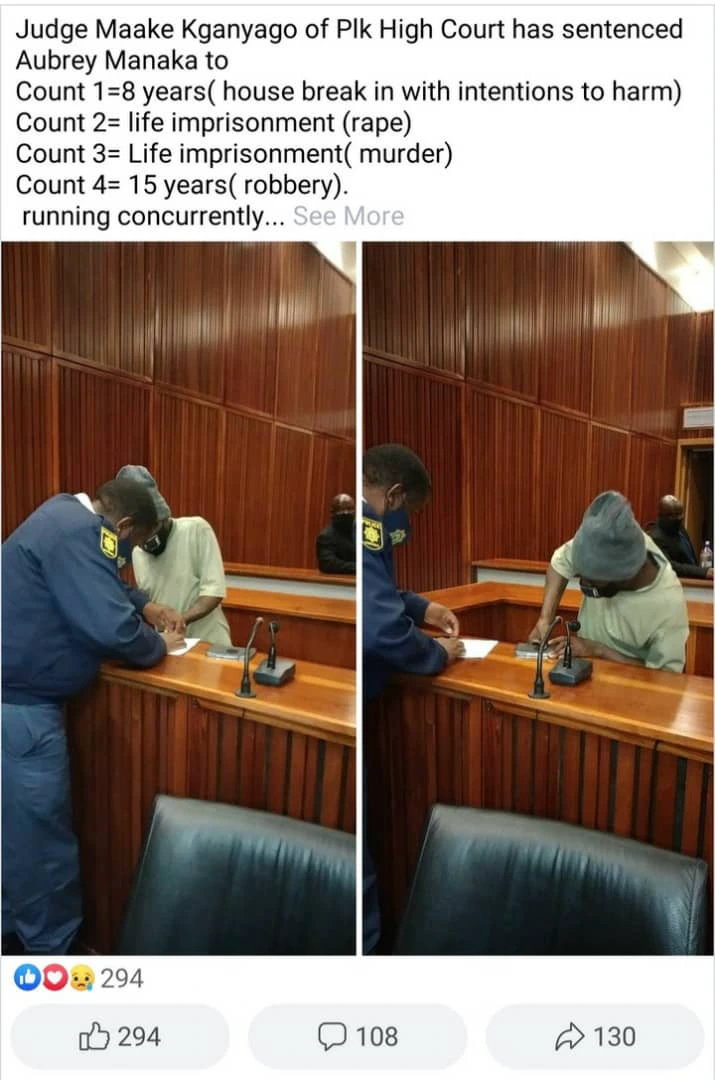 Precious mother was seen in court crying saying precious was the breadwinner. Precious puts food on her table, precious pays their rent, how is she going to survive without precious. He had been charged of murder, raping a 4 years girl, assault but was pardon before he stabbed precious to death.
Thanks for reading my news.