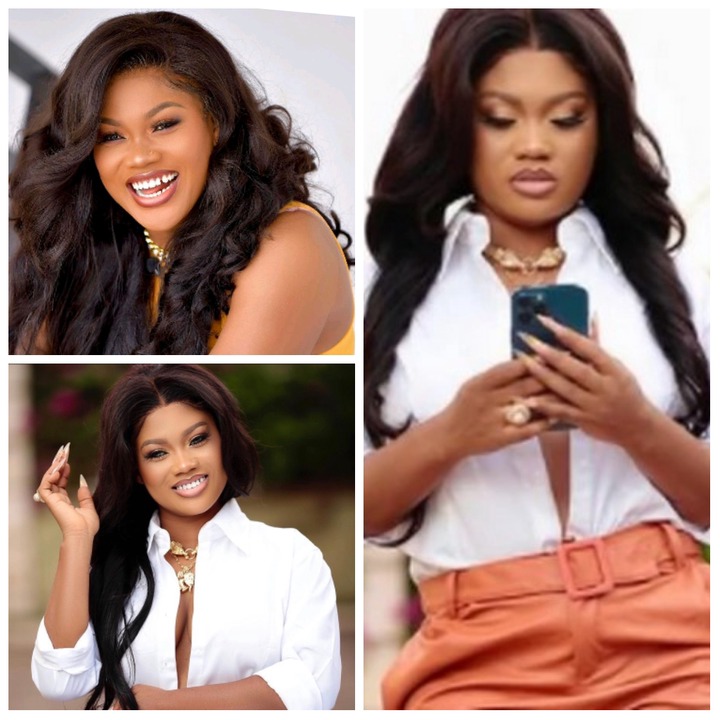 The immediate past wife of Lil win has explained to the media that she vividly saw the naked pictures of Kumawood Actress Sandra Ababio on Lil win's phone. She further threw a challenge to Sandra Ababio to curse her ( Pat) with any deity if she is lying.
" I swear to God that I saw Sandra's naked picture on Kwadwo's phone. At that time Kwadwo didn't want me to use his phone. Sandra should curse me if I'm lying. She should come out and curse me if he wasn't sleeping with Lil win when I was married to him?" Pat boldly explained in a video attached to this article.
This pushed the interviewer to know whether Pat is referring to Kumawood Actress Sandra Ababio?
" Yes, Sandra Osafo Ababio. She is the one I'm talking about. Sandra Ababio is the cause of my marriage breakdown. My husband's attitude changed immediately Sandra started to share her naked pictures with him" Pat added.
" Are you happy that Lil win is married?," The presenter probed further.
" I'm very happy for him. More importantly I'm very excited that he chose not to marry Sandra Ababio. That would have pained me because she might think that she has won." Pat answered.
Pat and her mother were in the studios to talk about her madness allegations They refuted the allegation and rather threw out more secrets.
You can click on the link below ( 6th minute onwards) to watch the moment Pat accused Sandra Ababio for sharing her naked photos with her former husband Lil win.