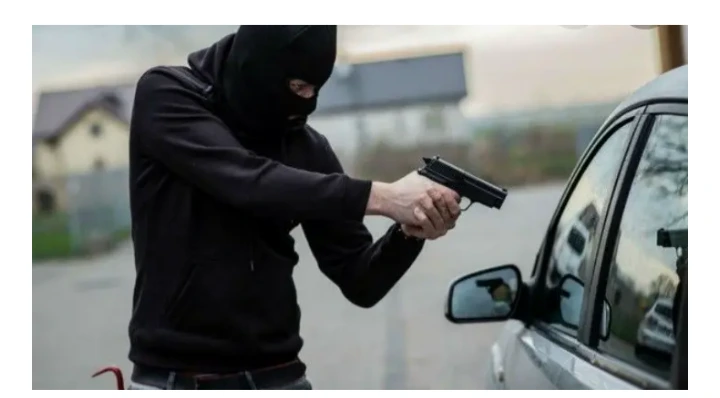 It appears the rate at which suspected armed robbers are snatching cars in the Tamale Metropolis is on the rise.
The latest case of reported car snatching took place on Wednesday 23rd May 2022 at Gbananyamli, a suburb of Tamale in the evening.
The owner of the a Toyota Hilux pickup with registration number GS-1062-20 was attacked at his residence on Wednesday evening by some unknown gun men.
The gun men reportedly entered the house of the car owner and started shooting indiscriminately to scare the occupants in the house.
The owner of the Toyota Hilux pickup was held hostage for some time before the gun men fled away with the car.
He was asked to bring the keys of the car or else they will shoot him.
The car owner has no option than to oblige and gave the keys to his attackers.
For some time now, a number of cars have been snatched at gun point from the owners in the Tamale Metropolis.
Last Month, a V8 vehicle was snatched by some gun men, but unfortunately for them, the owner was able to track them and they finally abondened the car in the bush and absconded.